Back to top
News and Announcements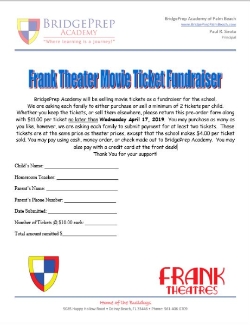 Franks Theater Tickets Fundraiser Starts TOMORROW!!!!!!

Who doesn't like going to the movies????????

Great Fundraiser for our school, please help us by selling/buying at least 2 movie tickets to Frank Theatres CineBowl & Grille, Delray, Delray at the same cost as the movie itself. The school will get $4.00 per ticket sold. 100% of these profits will go toward covering over the playground and/or basketball court!!!!! We can even take payment over the phone and mail tickets if necessary!!!