Back to top
News and Announcements
Now Seeking Interest for BIA Officers to start ASAP!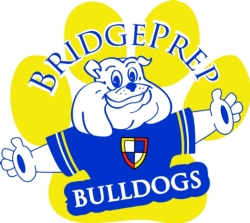 It is time for the BIA Nominating Committee to recruit Candidates to hold BIA Officer positions to start Immediately!

The goal of the nominating committee is to enlist the talents of as many BridgePrep parents, friends and family as possible. The nominating committee's responsibility is to consider all persons interested in a particular BIA position.

Please review the attached information and indicate any positions that you may be interested in fulfilling. You may also wish to recommend someone you think would be an ideal recruit for a particular office.

Save the Date!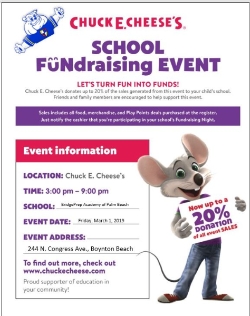 Save the Date!

Save the Date!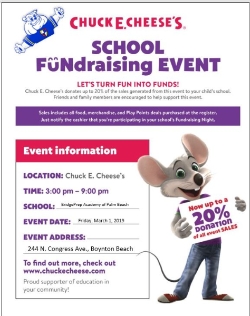 Save the Date!

National Take Our Daughters and Sons to Work Day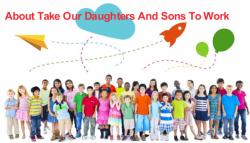 MORE INFO TO FOLLOW!

National Take Our Daughters and Sons to Work Day is scheduled for April 25, 2019. Unfortunately, that date conflicts with the
Florida Standards Assessment (FSA) and schools are not able to have visitors on campus or have large numbers of students
out of school during testing.

In order to honor this event, we will recognize Take Our Daughters and Sons to Work Day on Friday, February 1, 2019
to allow our students (kindergarten and above) to accompany a parent or guardian to their workplace.

Educators have found that the day is relevant to several common academic goals, since it offers "real world" applications to
school studies, furthers partnerships between schools and the business community, encourages gender equity, and enhances
mentoring programs. This event encourages young people to stay in school, seek post-secondary education, and pursue a
greater variety of careers, all of which aligns with our Strategic Plan.

Students participating in the Take Our Daughters and Sons to Work Day on Friday, February 1, 2019 should submit a note to
the school in advance. Participating students will receive an excused absence for the day.

Please join our Gala Planning Committee
Sign up for 2019 Gala Planning Committee ( http://signup.com/go/FGijVDj ) on @SignUpdotcom today!

FSA Saturday Academy Sign Up
All 3-7th Grade students are invited to join us for our 8 week Saturday FSA Bootcamp. See the attached letter and permission slip for more info. The cost of $275 for 8 weeks includes instructional materials, lunch each Saturday, and 3 hours of instruction each Saturday. This is a full 8 week committment program that is likely to enhance your child's performance on this upcoming FSA.

Kindergarten Families!!!!!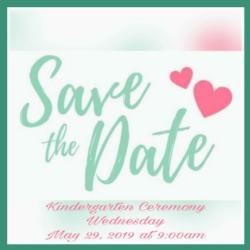 Save the Date!
Kindergarten Moving up ceremony will be Wed, May 29,2019 at 9:00 AM. More info to come!!

Saturday FSA Academy starts in just under 2 weeks!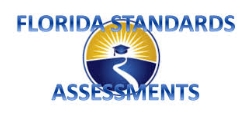 3rd-7th Graders!!! Reserve your Saturday FSA Academy spot now! Spaces are very limited!

Current Student Intent Form for 2019-2020
Please see the attached letter for directions for our current families to fill out their 2019-2020 intent forms. Thanks in advance!

January Activities Calendar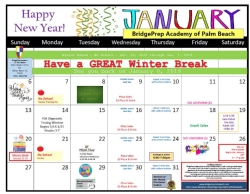 Attached is the January 2019 Activities Calendar!

Happy New Years!